Great Hammerhead Skull (Mounted with Stand & Wooden Base)
$2,730.00
Great Hammerhead (Sphyrna mokarran) skull,
52 cm across the hammer, mounted on a custom made stainless steel stand, set on a beautiful piece of recycled grey gum wood, stained in a dark colour.
Price of the piece is AUD$ 2730 plus GST.
Price includes  packaging and postage.
If bought overseas, there will be an additional cost for CITES papers.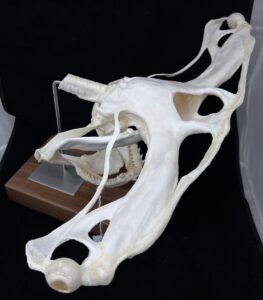 ENQUIRE NOW